Web Developer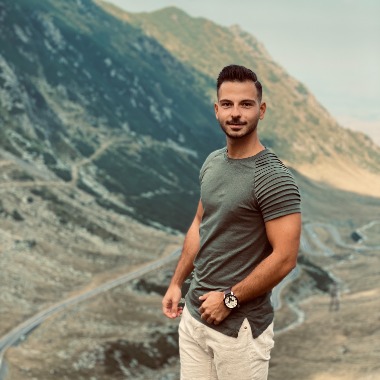 Disponibilitate de a călători: Europa
Statut profesional: Angajat
Experiența totală de muncă:
Cunoștințe lingvistice: Română, Engleză,
Performanță personală
I have eight years of experience as a programmer, during which I've gained proficiency in a variety of technologies and platforms. My skill set and background make me a valuable addition to any development team or project. Programming Experience: With eight years in the field, I possess a deep understanding of software development principles and practices. I am well-versed in PHP, MySQL, and RESTful API development, enabling me to create robust and scalable web applications. My expertise lies primarily in backend technologies, ensuring the development of efficient systems. Version Control: I am proficient in using Git for code management and collaboration. My experience with Git underscores my commitment to best practices and teamwork, a crucial aspect of modern software development. WordPress Expertise: My skills extend to WordPress development, where I can craft custom themes, plugins, and optimize performance. I have the know-how to leverage WordPress, one of the most widely used content management systems globally, to enhance web presence effectively. E-commerce Integrations: I have successfully developed integrations for various e-commerce platforms, including Shopify, WooCommerce, Metro, and eMAG. This demonstrates my adaptability to different ecosystems and my expertise in working with their APIs and workflows. Problem-Solving: Over the years, I've encountered and resolved a multitude of technical challenges. My problem-solving abilities and critical thinking skills are essential assets that enable me to tackle complex issues efficiently, ensuring the delivery of high-quality solutions. Adaptability: The tech landscape is ever-evolving, requiring continuous adaptation. My extensive experience suggests that I'm well-equipped to learn and implement new technologies as they emerge, keeping my skill set up-to-date in a rapidly changing industry. In summary, with eight years of programming experience encompassing PHP, MySQL, REST, Git, WordPress, and e-commerce integrations, I possess a versatile skill set and expertise in web development. I'm not just a coder; I'm a problem solver, an integrator, and a valuable asset to any team or project. My skills and dedication make me a standout professional in the world of software development.