Graphic Designer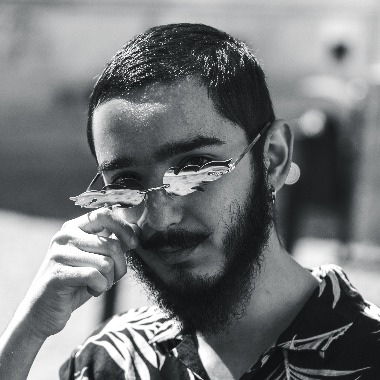 Disponibilitate de a călători: La domiciliu
Statut profesional: Freelancer
Experiența totală de muncă:
Cunoștințe lingvistice: Engleză,
Performanță personală
During my career, I had the privilege of working as a graphic designer for a renowned war journalist. I collaborated closely with them, creating captivating posters for their photography exhibitions. Notably, I had the opportunity to design the posters for the first-ever photography exhibition held in Afghanistan, showcasing powerful images that captured the realities of war. Additionally, I had the honor of designing the book cover for the journalist's publication on Afghanistan, ensuring that the visual representation matched the compelling narrative. I also worked with an anti-drug NGO, where I played a vital role in developing an impactful poster campaign against drug abuse. Through creative design elements, I aimed to raise awareness and promote a drug-free society. Furthermore, my expertise extends to political campaign support. I have designed campaign leaflets and posters, contributing to the visual identity and messaging of political candidates. My designs aim to engage and resonate with the target audience, effectively conveying the candidate's values and goals. While my specialization lies in creating posters and book covers, I also possess a strong affinity for illustration. Whether it's bringing a concept to life or incorporating unique visuals into a design, I strive to deliver creative and visually compelling solutions. If you are seeking a graphic designer who can bring a fresh perspective, combined with a deep understanding of war journalism and social advocacy, I am here to assist you. Let's collaborate to create impactful designs that leave a lasting impression.